Celebrate Panda Cares Day with Panda Express on August 8 and help Children's of Mississippi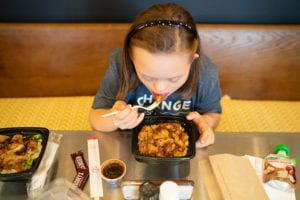 Children's of Mississippi is excited to celebrate Panda Cares Day on August 8. Why? Because Panda Express is hosting a one-day virtual fundraiser for area kids treated at Children's of Mississippi. When a guest places an order on the Panda Express mobile app or website using the promo code "PandaCaresDay," Panda will donate 28 percent of online sales to young patients in Mississippi.
Additionally, Children's of Mississippi is excited to recognize Panda for the over $25,000 in donations made that will continue to help in our community and transform how we meet the most urgent needs, save more lives and protect our collective future.
So mark your calendars for Saturday, August 8. Panda Cares Day means that every online order of your favorite Panda Express meal helps change kids' health and change the future – for all of us.